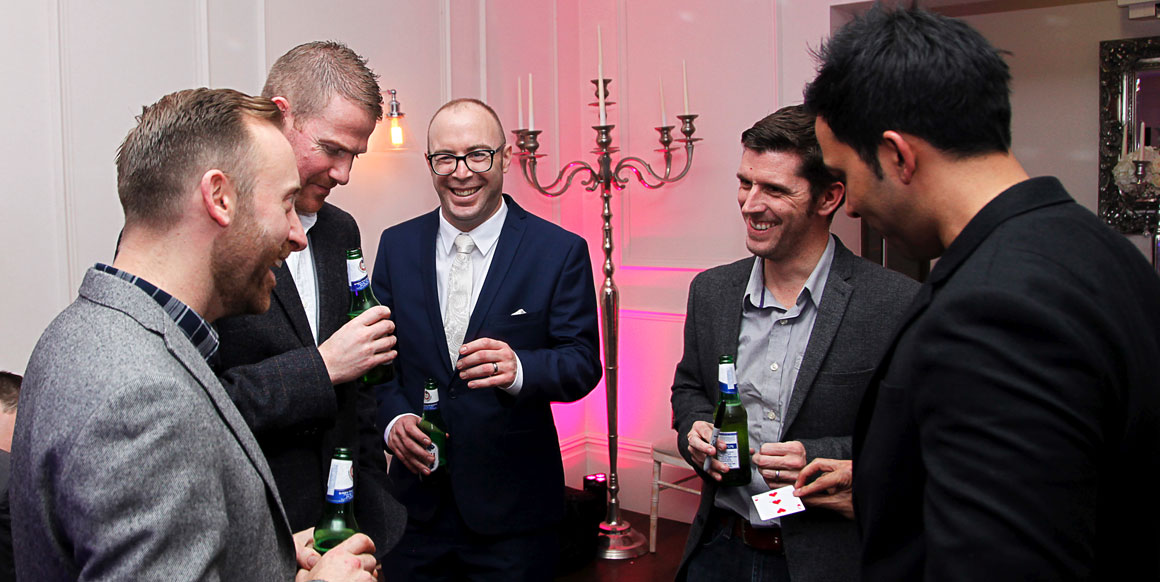 "Aside from the fact that Dr Magic is punctual, personable, well presented and a pleasure to work with, he is an amazing entertainer and magician. Really great magic tricks and illusions, leaving everyone in awe. He is definitely a crowd favourite!"
"We booked Dr Magice for a corporate Christmas Party. Not only was he a fantastic magician but also a model professional. Out of all the service providers for the night, he was the most diligent corresponder he took all logistical issues upon himself to the point of liaising with the venue and making sure both organisers were fully in the loop. He also made some suggestions on timings and length of performance which I found to take a lot of the stress away from booking.
Now, to his performance - every single member of the party had something positive to say about it. He is a natural performer and his warm interactions put all staff at ease immediately. His tricks were fantastic and left people talking about it all night. Can't recommend enough."
"OMG!! Why is this happening?!"
"Dr Magic, what incredible talent!"
"We booked Dr Magic for our wedding reception. As already stated he is extremely professional...very quick at replying, no delay, explained all the packages very well. He turned up on the day earlier than expected and went about entertaining everyone with no problems whatsoever. Seeing his magic up close in person really is quite astonishing. You really do have to see it in person!!"
"Having only ever watched magicians on television, I can honestly say I was left speechless after watching Dr Magic's tricks in person. He was incredibly seamless and captivating in his performance - I was genuinely left amazed!"
"We booked Dr Magic for our corporate Christmas Party. We have quite a few sceptics in our team but we were all blown away by the fantastic magic. This is street magic at its best-this man gives Dynamo a run for his money! Highly recommended."
"For the Lonely Planet Street Food Festival we were looking for entertainment which would be unique and engaging and Dr Magic fitted the bill perfectly. The journalists and members of the public who attended the festival were unanimously amazed by his tricks."
"We booked Dr Magic for our Wedding from a wedding exhibition, definitely worked well as a crowd pleaser, looking forward to seeing the footage to work out how he does it. Thanks Dr Magic!"