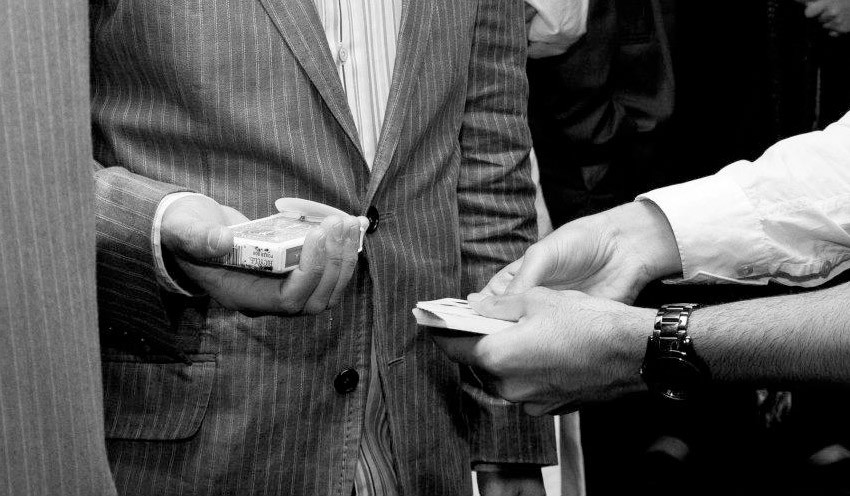 What Is A Close Up Magician And Why Hire One?
When we hear the word 'magician' we tend to reflect back to our younger years when they were a cool addition to a children's birthday party. We also assume that their best trick is pulling a rabbit out of their hat, right? However, with the huge rise in popularity for close up magic this blog will explain why we shouldn't be making such assumptions in 2020 as magicians can be used for a variety of occasions and can bring many unexpected tricks to their audiences.
What Is Close-Up Magic?
Close-up magic (also known as table magic or micromagic) is magic that is performed in an intimate setting, usually no more than ten feet (three metres) from the audience and is usually performed while sitting at a table. However, magicians such as Dr Magic are incredibly versatile, whether you require a table magician for a wedding or a talented close up magician at a large corporate event, including christmas parties, he can cater to all your needs.
Close-up magic covers a variety of magic spectacles, so you have many choices in what you would want to get from the experience. Magicians performing this type of magic practice cardistry, psychology and misdirection to achieve their art of surprise and can use cards, borrowed objects, rings, coins and money as part of their tricks. Magicians using this type of artistry are becoming increasingly popular as they bring a new, out of the box way to entertain, which stands out from the usual form of entertainment.
Here are some examples of when a close up magician would make a perfect addition in order to capture the attention of your guests;
If you want to add an extra unexpected spark to one of your events and get everybody talking, a close up magician can do just that. Take a look at Dr. Magic's website to find out how you can book him and 'witness the impossible'. With exceptional testimonials, "I was left speechless after watching Dr Magic's tricks in person. He was incredibly seamless and captivating in his performance - I was genuinely left amazed!", it's hard to resist!