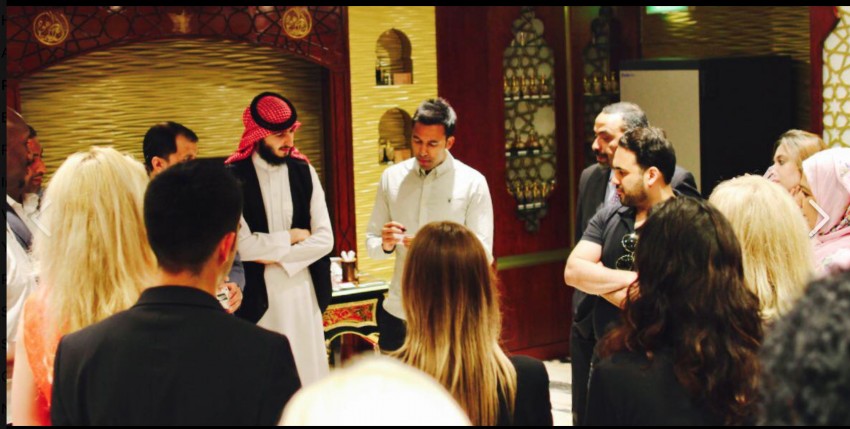 Private Corporate Party Arabian Oud
I was hired to perform close-up magic in london for an intimate event at the well known Arabian Oud branch on Bond street. This was downstairs in their VIP area. During the evening clients were invited to watch a 2 minute demo video on the background of Oud. Then Oud fragrences were sampled amongst the clients with some beverages and chocolate dates which were yummy. 
I then performed for 20-30 minutes to small groups of guests (the warm up!) and then after a further round of sampling of Oud I finished off with a 20-30 minutes of magic to the whole group which really helped add the buzz to the evening. 
Weeks after the event the shirt I wore that evening still smells of Oud!