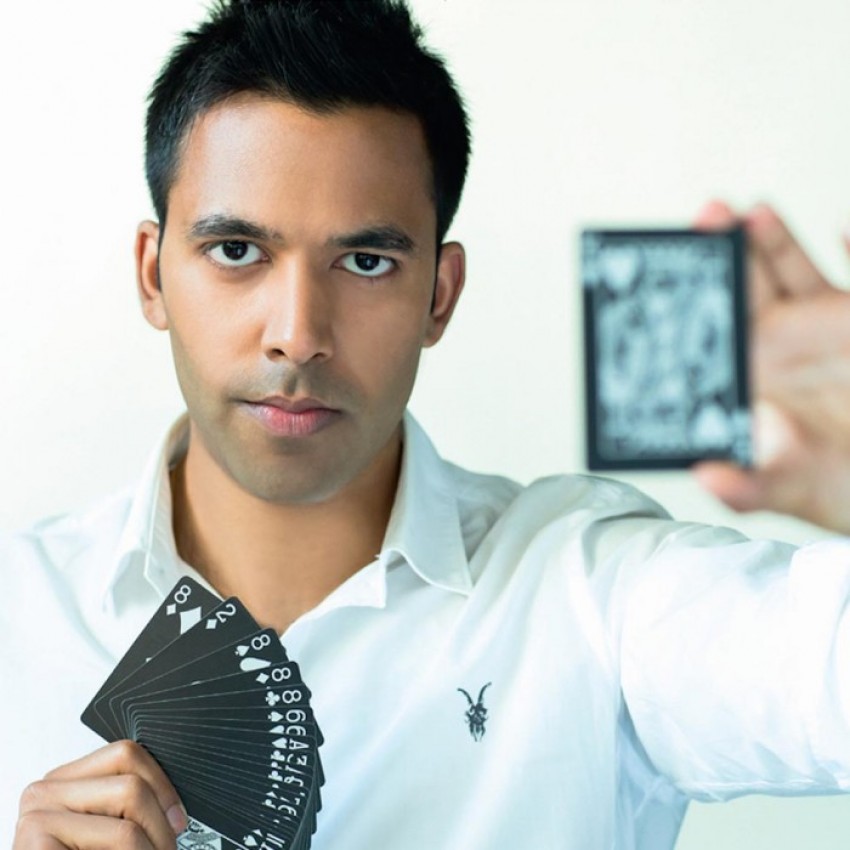 Kelham Hall Nottingham Wedding Magician
I was hired as a wedding magician for an Indian wedding in August at Kelham Hall Nottingham.
The couple getting married had looked at many wedding entertainment ideas and decided they wanted an Indian wedding magician. They had seen me perform at a wedding exhibition in London and had been mesmerised!
I had the task of performing close-up magic at the drinks reception and also the sit down part stage.
Arriving at the venue in the evening, what I liked about the venue is that it was located in the countryside of Newark, which is a beautiful town in Nottingham.
At the drinks reception I dazzled the guests with many card tricks such as card to wallet-where I asked someone to choose and sign a card with their name. I then shuffle it in the deck and then make the card reappear in the wallet a guest was holding before I started the trick.
The main hall of this hall was huge with a high ceiling and a large dome, which was illuminated with changing colours, which gave an ambience to the room. The bride and groom soon arrived looking stunning and were seated and then speeches commenced for the next 30mins. Once the speeches had finished I started working through some tables and performed coin in bottle to a person at the bar who looked as though he was going to pass out.
After an hour the lights went down and the dance floor officially opened, I knew that was the end of an amazing night.