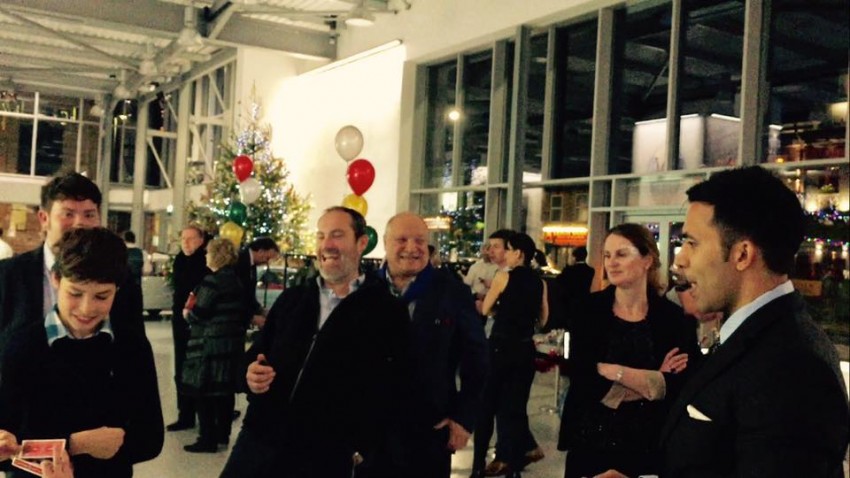 Joe Macari Supercar Showroom Xmas Party
Being interested in cars, I was particularly excited to perform at this supercar showroom in Wandsworth.
I have already performed at this venue for a corporate event for Barclays earlier that year but the owners of the showroom had been so impressed they called me back to entertain their clients at their Xmas party in mid December 2016.
The cars in this showroom ranged from modern to classics some worth over 20million pounds! This included Lamborghinis, Ferraris, Aston Martins and Maseratis (sorry to all you car enthusiasts I cannot tell you the exact models!).
I was hired for a four-hour performance entertaining guests around the showroom and the reactions I received were brilliant. One of the best compliments was a client who said 'Ive seen magic in Singapore, Dubai, Vegas..all over the world but never seen anything like this before'. Just hearing those few words reinforces to me that I should keep on doing what I love doing and gave me a huge boost.
At this gig I had a chance to showcase some of my smoke magic. This is where I use puffs of smoke to enhance my close-up magic (see pic below). This went down a storm and I have now added it to my Platinum Package for future bookings.
Towards the end I was fortunate for one of the car salesmen to give me a quick talk over some of the features of the cars there-This added to the great experience.
After this event I treated myself to a 'cheeky' Nandos and stayed in a hotel ready for my audition for the next day…