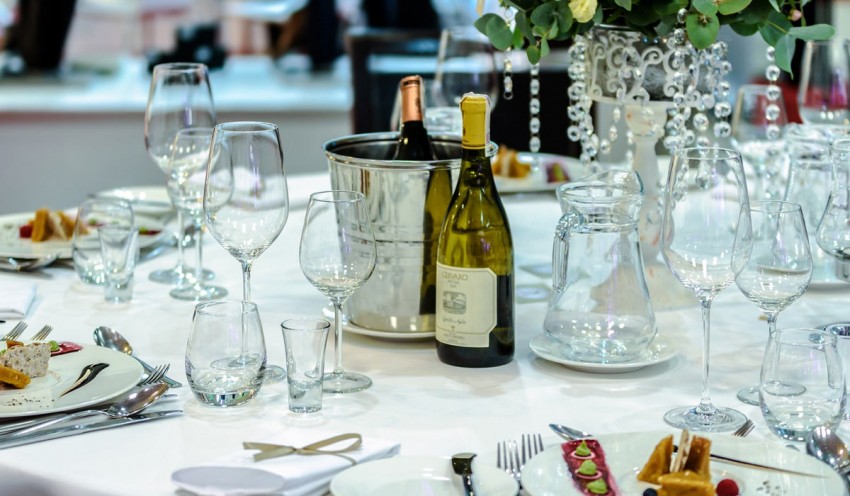 How To Plan A Successful AGM
Why have an AGM?
Well first and foremost, it's a legal requirement, which means companies have to arrange an AGM to comply with laws, so there's no choice in it. However, it's a great opportunity to make key decisions in order to progress your business, maintain smooth operations and, most of all, organise a fun party for your employees.
In recent years AGMs have become a company wide celebration and sociable event, explaining to employees how the previous year has gone and what you can do collectively moving forward. You can also use the event to highlight all the achievements of the group over the year, including special mentions for those who have gone above and beyond.
Although there are tedious items of an AGM agenda, it doesn't mean the whole evening has to be dull. You can mix things up with celebrations and some much needed entertainment.
Celebrations
As we've mentioned, an AGM doesn't have to be dull and all about business. You can spruce the event up by including social festivities to celebrate your company's achievements throughout the year. You might want to open with business, and allow everyone to continue into the night enjoying themselves with some much needed entertainment.
There are many ideas to consider, and you don't just have to stick to one. Provide alcoholic and refreshments, host a meal, organise a raffle, encourage dancing, hire a motivational speaker.
AGMs are a great opportunity to encourage bonding between your employees and an ever growing and well received choice of entertainment at AGMs are magician acts. Close up magic not only helps break the ice between colleagues who may not necessarily know each other too well but will also will leave guests feeling both uplifted and mesmerised. They add a touch of elegance and a heap of fun, all in one package. There is no doubt, attendees will be talking about the day well after the celebrations come to an end and will be eager for the next annual general meeting to come around!
Venue
First things first you want to ensure you promote equality at your AGM so when choosing a venue, be sure it is accessible to all attendees, including having wheelchair access. Enquire if an induction loop or an infrared hearing system can be installed, to make sound clearer for people using hearing aids.
If you are having your party at the same venue as the AGM itself, ensure it is able to cater for the number of staff and consider whether the room is big enough to accommodate a disco, a sit down meal and that essential ice breaker entertainment.
If you are planning an AGM and want to add some professional close up magic to wow your guests and help create an easy going, relaxed atmosphere, contact Dr Magic today.