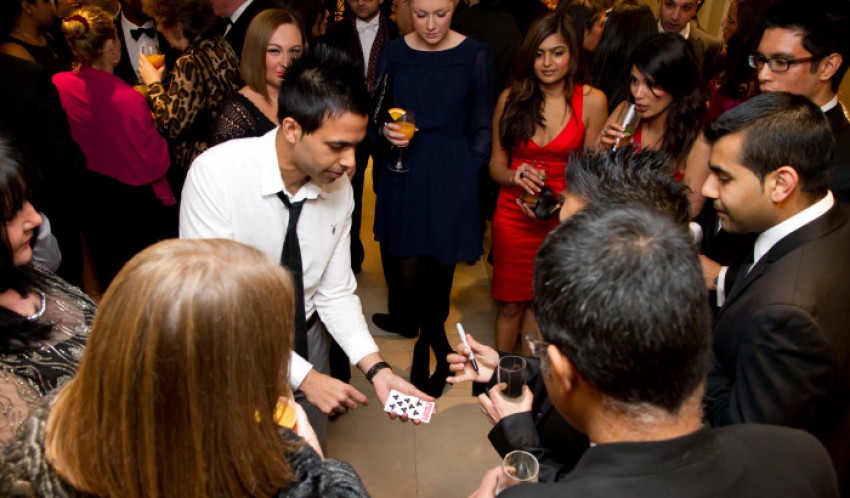 Epsom Downs Asian Wedding Magician
I recently had the pleasure of performing as an Asian Wedding magician in Epsom Downs Racecourse near London. Being Asian, I normally I perform at a lot of Asian and Indian wedding events in London, Birmingham and Leicester and the guests thoroughly enjoy them as people have never been exposed to this sort of magic before.
The event was an Indian wedding and the couple had booked me through an Asian wedding exhibition at the National Asian wedding show in Excel after they had been perplexed by my performances.
On the day I drove down to Epsom from the Midlands, it was a perfect day for a wedding being 25 degrees and sun was out. Arriving at the venue 2 hours early (to beat the traffic in London), I decided to wonder around the golf course. I sat down on the outskirts where I had an amazing view of London (see picture above).
When it came to the time of the reception I got changed and prepared myself for an amazing magical performance. I decided to focus more on coin magic on this gig with some cards magic in the background.
I approached a group of 5 people, who were excited to hear I was a magician. I showed them 3 different coins and asked them to hold them all in their hands. I then asked them to think of one of them and told them I was going to remove it from their hands without me touching them. I then showed the coin was in my hand and has left their hand. They were so amazed they asked if I could be booked for an event in a month's time!
Having rounded off the reception where I had a fab time, I headed to Birmingham that evening for a corporate event at Edgbaston Stadium the next day.