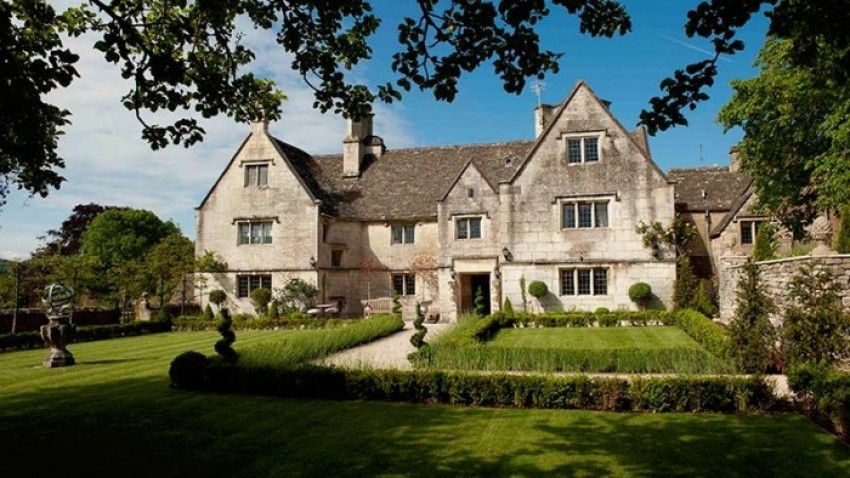 Birthday Magician in Court House Manor Cotswold
I was recently had the pleasure of performing for a 30th birthday party in the Cotswold's. I was particularly excited about this event, as I've never been to the Cotswold's before. I was shocked to find that is was only 1.5 hours away from my base in the Midlands too.
When I arrived the guests were sitting outside the manor, eager for me to perform magic 'the magicians here!'. The person who referred me to them for booking must have done a good job selling me! There were around 20 guests for the event.
The host kindly gave me a tour of the manor. When I went inside it was massive and included a swimming pool, gym and games room and I lost count of the number of bedrooms. The kitchen was stocked with lots of BBQ food and alcoholic beverages. I was offered some drinks and food but I decided drinking the alcohol too early might be too risky!
I broke my entertainment into two bits-30 minutes inside, a break and 30 minutes outside. I started off with my favorite mentalism effect. This is where I ask everyone to think of a card and then ask them to pass around a parcel whilst music is played. Someone then stops the music at any point and whoever the parcel stops at are asked to say the card out loud they were thinking of. Inside the parcel they are holding is a prediction of the card they thought of.
In the break I was kindly offered some delicious BBQ food and got a chance to talk to the guests in the garden, all of which were interesting friendly people. I found I had a mutual friend even.
When I ended the night, I was given a massive cupcake to take home even though it left a sticky mess in my car it was well worth it! Looking back I was very grateful to have the opportunity to perform at the venue for those guests who were tremendously hospitable. Definitely will also consider holding a party in a manor like this.