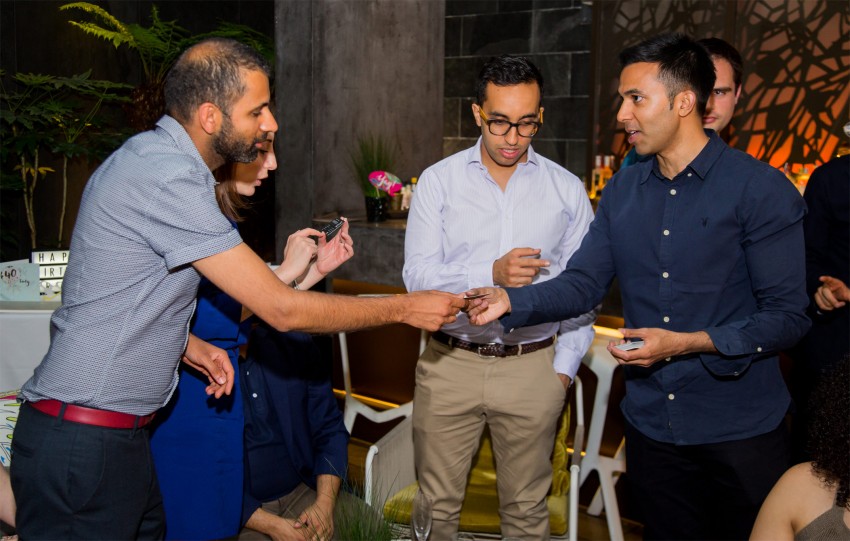 7 Reasons To Hire Dr Magic
1) Magic is a great icebreaker. This is especially important, as with most events you will have guests who do not know each other.Dr Magic's close-up magic is designed to be able to captivate an audience and mix different groups of guests which therefore becomes a great talking point.
2) Magic is now very popular. Close-up magic is becoming a popular art form, due to the likes of TV magicians. Viewers are now being exposed to a modern style of magic, which they find entertaining and want to witness for themselves at events. Gone are the days of using cheesy sponge balls, rabbits out of hats and ropes. This has been replaced with new exciting material.
3) This is probably the most important point. Good magic creates a huge buzz at events. People often underestimate the buzz and impact of this on the event. Guests aren't just impressed, they are absolutely stunned! When you perform something truly spectacular to guests it literally adds the WOW factor to your event with cries of astonishment and laughter. People will talk about the magic and the event for years onwards.
4) For most events, guests have taken time out of their busy schedules to attend your event or travelled some fair distance to get there. Clients often hire a magician to entertain the guests to show their appreciation and treat those who made great efforts to attend.
5)Dr Magic has years of experience performing at events across the country, he adopts a fresh modern style of magic and always receives great feedback. 80% of his work is generated through word of mouth. He delivers his magic with great passion and is extremely personable. This becomes extremely important when it comes to delivering a performance that people will remember.
6) Pricing is fair for the high quality delivered. Yes there are going to be cheaper magicians but his price reflects his level of experience, his selective and unique repertoire (which consists of the best standard of magic) which has taken him years to perfect.
7) WATCH FOR YOURSELVES-If you still need more convincing watch a glimpse of Dr Magic performing in real time at an event in Ireland-Icebreaker, buzz, excitement, unique, modern style of magic.